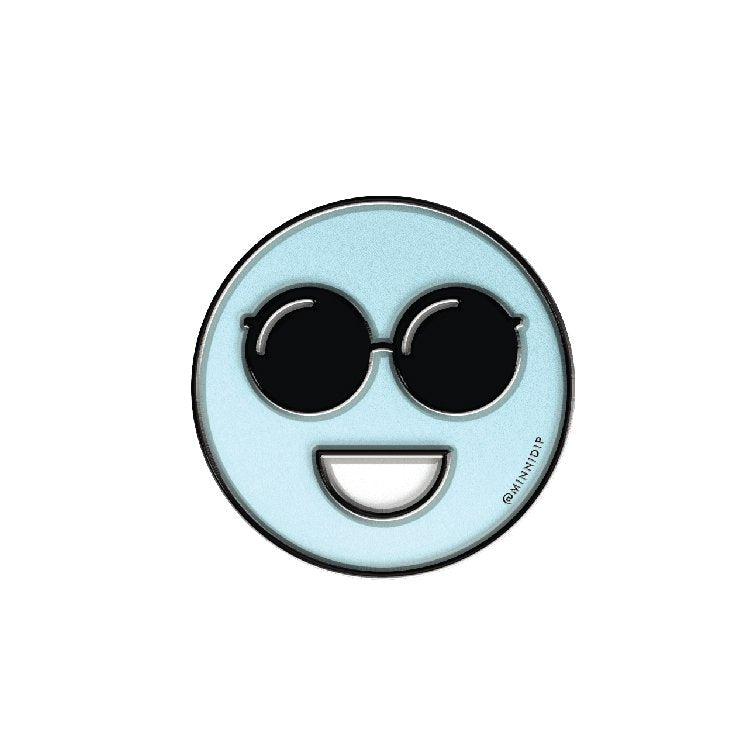 POOL FL(AIR)™ in HAPPY SUNNIES ENAMEL PIN
Designed in Chicago by Emily Vaca of La Vaca, POOL FL(AIR)™ by MINNIDIP is the first-of-its-kind accessory to customize and personalize your MINNIDIP inflatables for special events, birthdays, bachelorette parties, or just add a little extra fun to your day of minnidipping! Most importantly, POOL FL(AIR)™ is non-adhesive, which means this patent-pending solution does not use glue that will melt after a day in the sun, like normal stickers or patches would do, damaging your MINNIDIP. Instead, POOL FL(AIR)™ simply peels off between uses, making it removable, reusable, and repositionable. And because it is water-activated, you can customize your MINNIDIP at the drop of a splash! Dip Dip Hooray!
PATENT PENDING INVENTION BY EMILY VACA

✨ IMPORTANT NOTES ABOUT POOL FL(AIR)™ ✨
While some designs feature printed dimensional aspects like 3D patchwork or enamel pin textures and shading, all POOL FL(AIR) is made of a thin, flexible 2D material like a sheet of paper that will bend to the shape of your MINNIDIP.
For "Write-In" POOL FL(AIR) featuring an empty spot to write directly on for personalization, ONLY use a permanent marker to fill in and let dry for 20 minutes before placing it onto your MINNIDIP and exposing to water. Use of permanent marker is only for POOL FL(AIR). NEVER use a permanent marker to write directly on your MINNIDIP inflatables, as the ink will damage the vinyl while deflated between uses.
Avoid contact with aerosol sunscreen coming into contact directly with POOL FL(AIR) or permanent marker personalization (especially before it dries and the alcohol contained in the aerosol sunscreen evaporates), as it may cause the UV ink to run or fade.

DETAILS & FEATURES
• Designed with love in Chicago by Minnidip
• Reusable, repositionable, removable, waterproof, water-activated
• Can be used on any Minnidip inflatable using water from pool or a wet sponge for dry inflatables, such as indoor DiPP!T ball pits (except the Velvet collection as POOL FL(AIR) will not stick to the flocked velvet vinyl texture)
• Applied to inflatables after filled with air (and water if applicable) and removed prior to deflating
• Prevent fading by limiting exposure to direct sunlight over long periods of time
• Stores between uses on the original backing after drying completely
• Ethically sourced and produced
All orders ship from our Chicago-based warehouse within 3 business days unless stated otherwise due to peaks in demand and shipping volume.
Standard ground shipping will arrive within 3-4 days after it ships from our Chicago warehouse. Typically, after it ships, orders shipping to the West Coast will take 4 days to arrive with standard ground shipping; and orders to the East Coast will arrive in 2-3 days.
We cannot guarantee transit times or refund shipping costs should delays beyond our control happen on our shipping carriers' end, as we are unable to be reimbursed by our shipping carriers' for any shipping costs should delays happen.
To view our return policy, please see our Refund Policy page.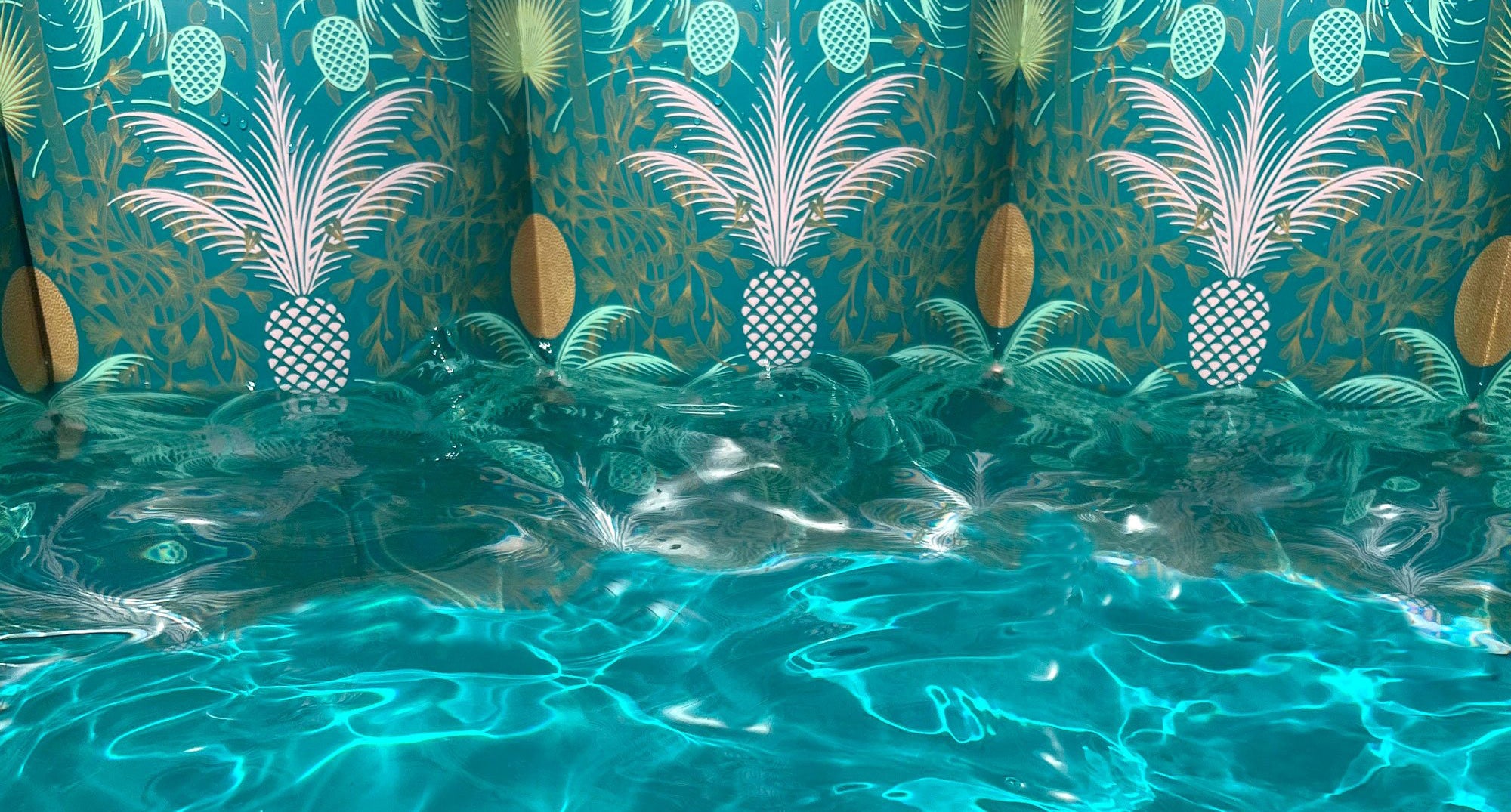 MAKE A SPLASH ANYWHERE
The very first designer inflatable pool and ball pit brand. MINNIDIP™ features festive and colorful, on-trend designs, created for grown-ups as much as kids. No longer will those looking to cool off on hot days have to completely ruin the beauty of stylish outdoor décor with sad blue inflatable pools covered in cartoon fishes and dolphins.