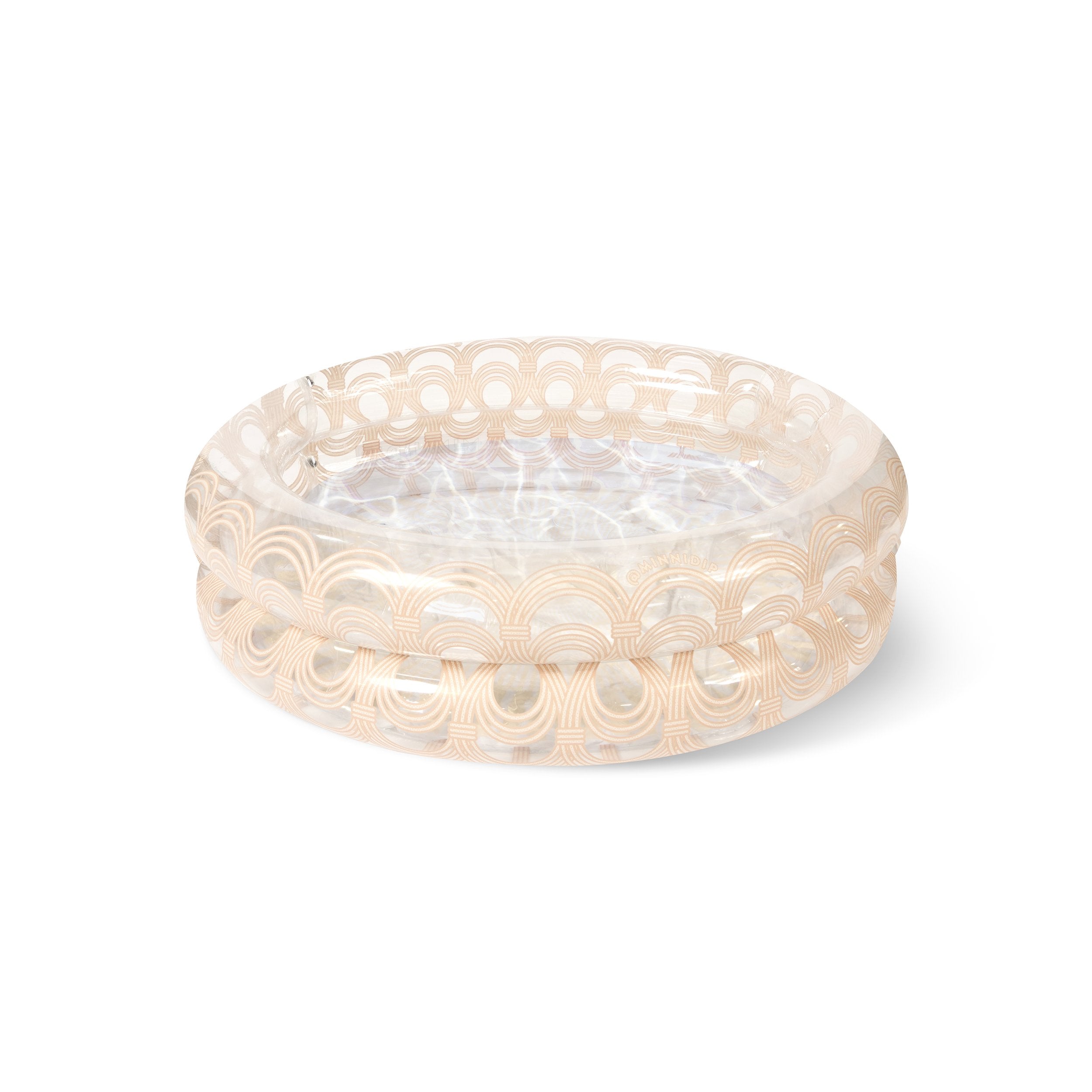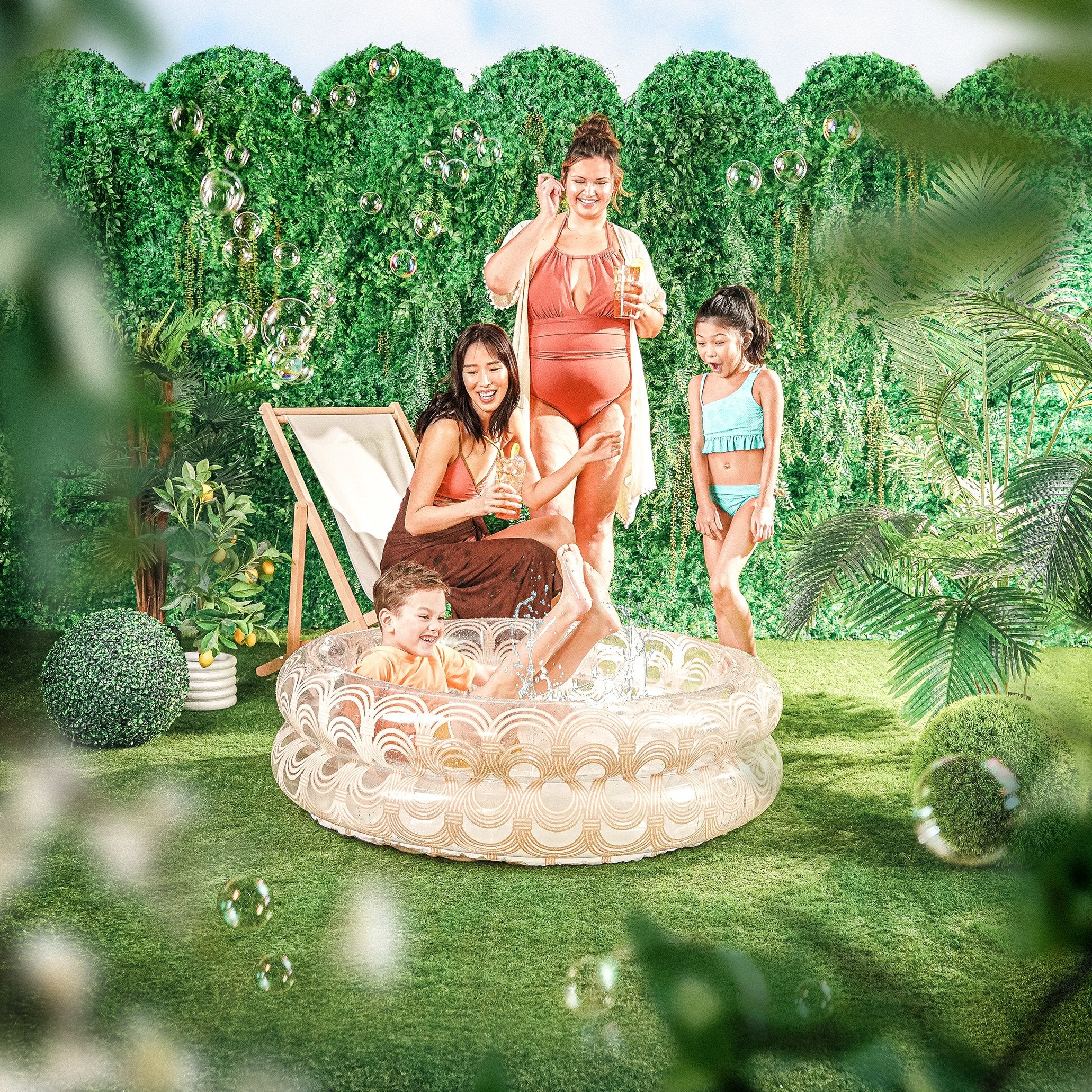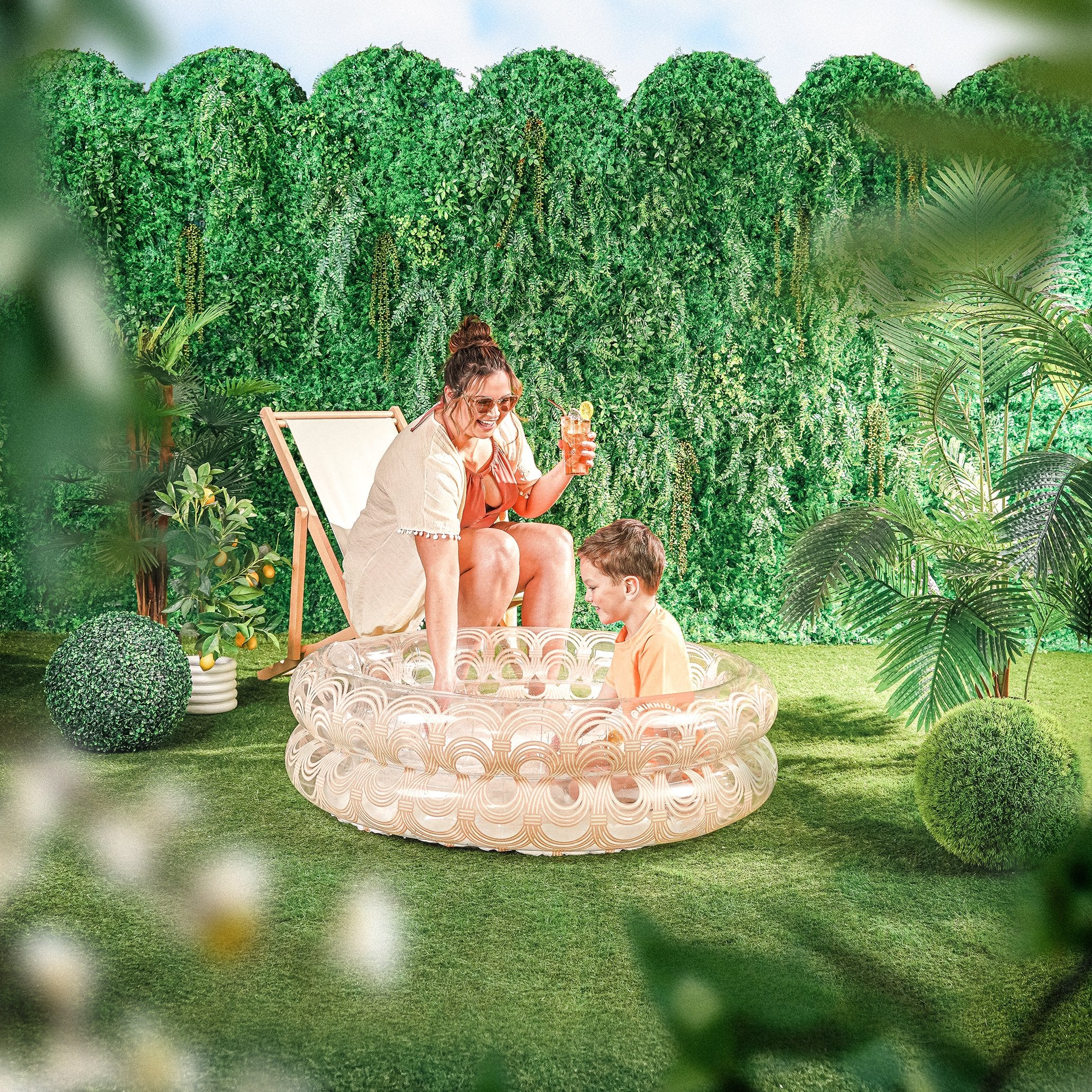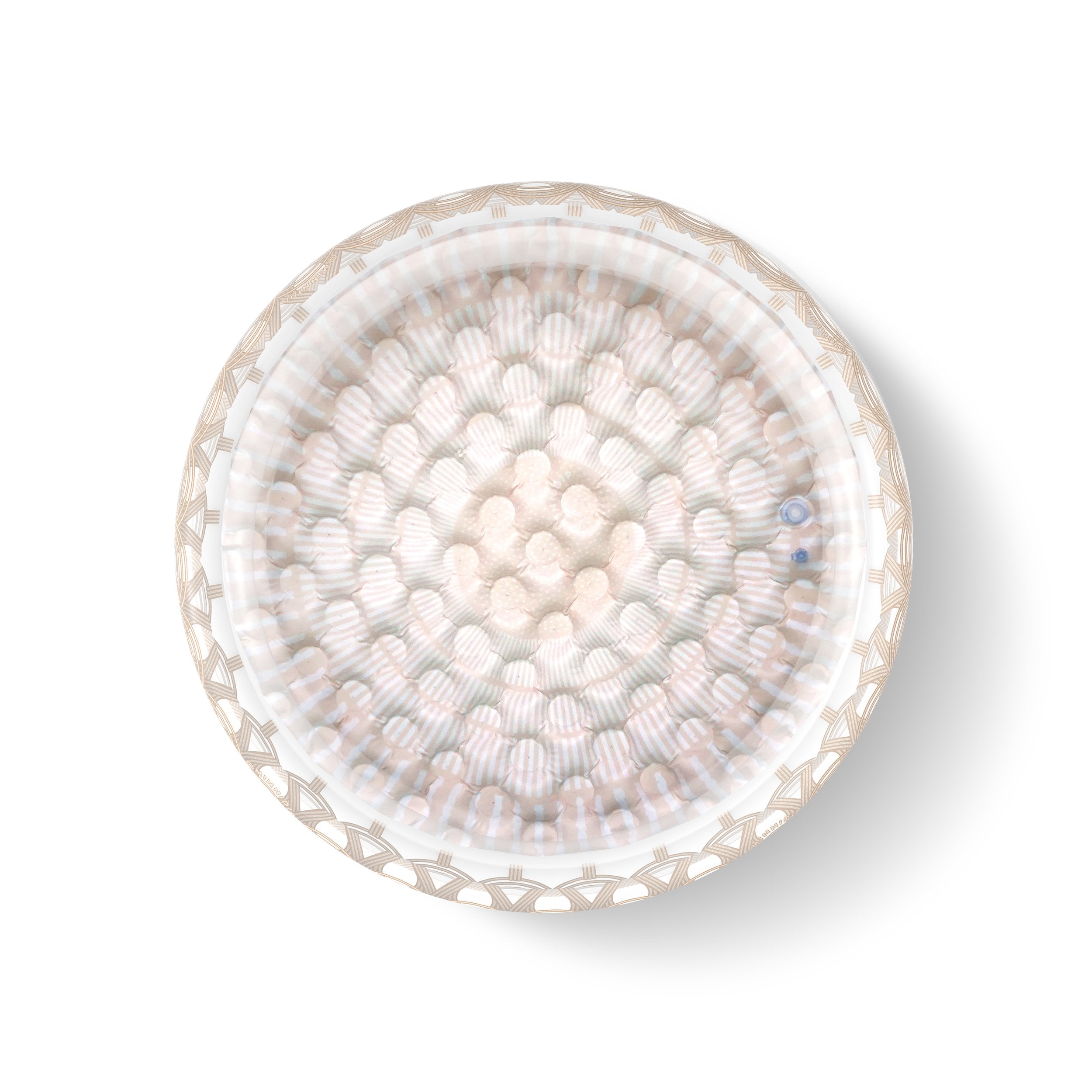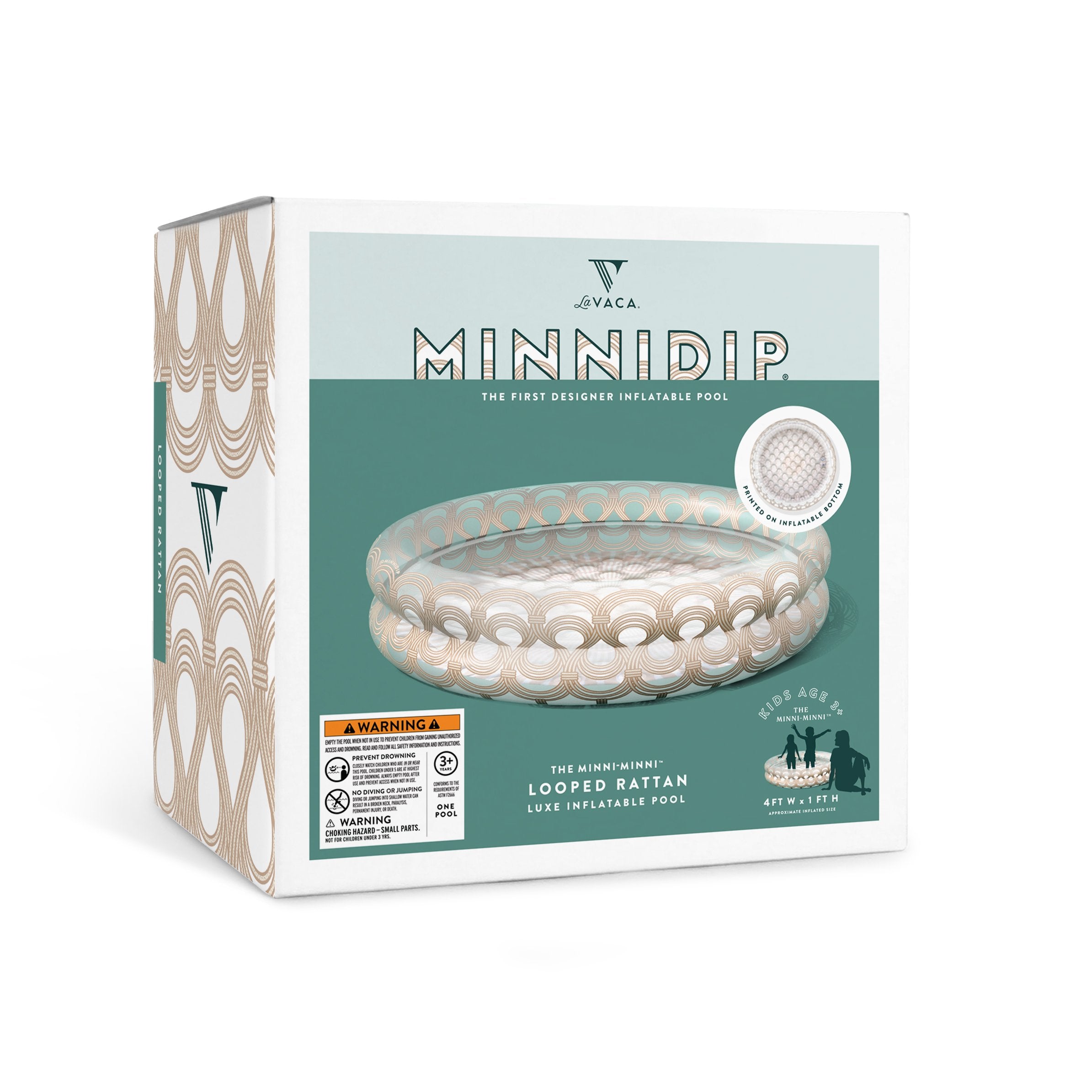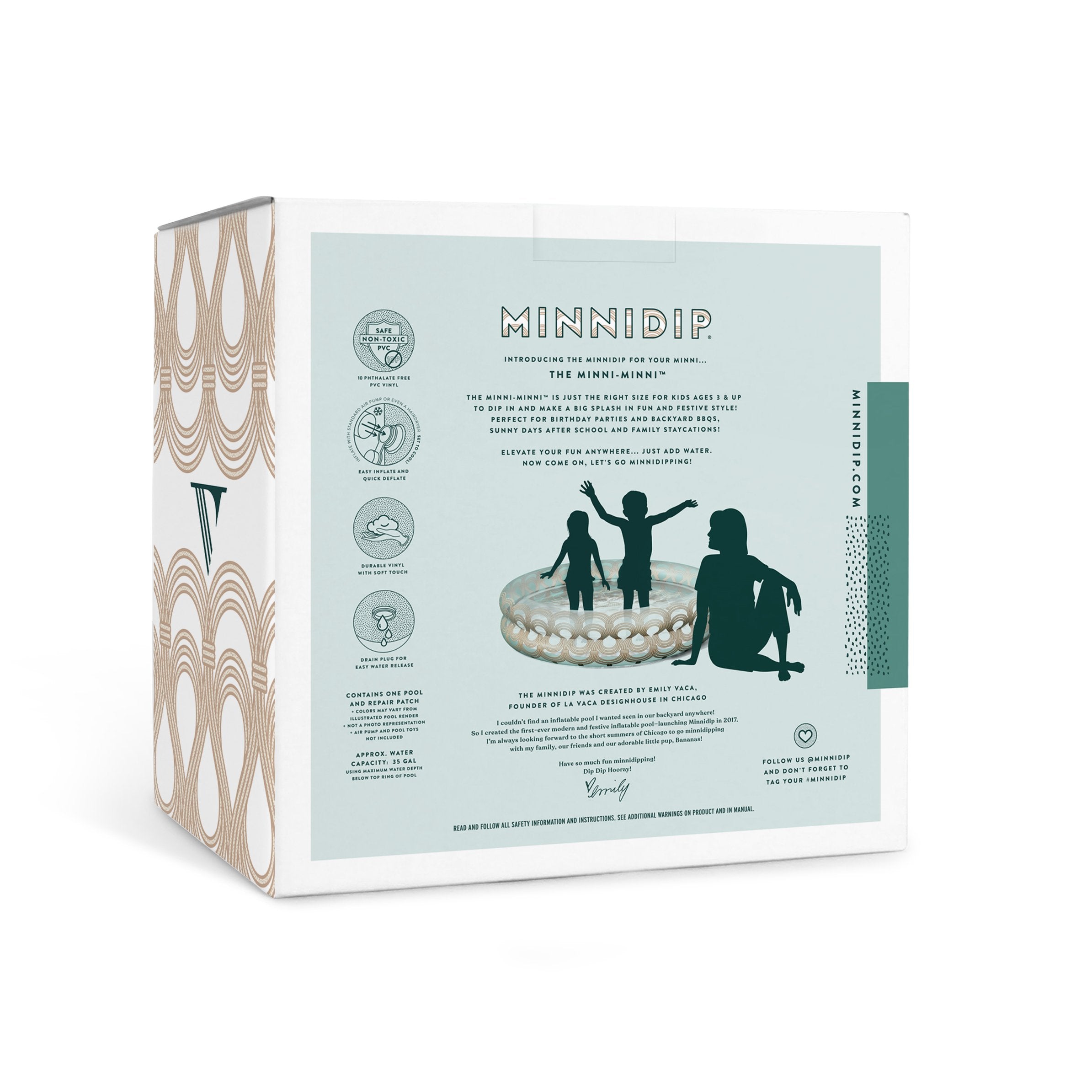 the LOOPED RATTAN MINNI-MINNI luxe inflatable pool
Introducing the Minnidip for your minni—the Minni-Minni! Designed in Chicago by Emily Vaca of La Vaca, the LOOPED RATTAN Minni-Minni Luxe Inflatable Pool brings all the big fun of the original Minnidip, but pint-sized and designed especially for kiddos! At 4 feet wide and 1 feet tall and an inflatable bottom featuring a sunray pattern, the Minni-Minni is just the right size for kids ages 3 & up to dip in and make a big splash! Dip Dip Hooray!
APPROX SIZE 4 FT x 12 INCHES (diameter expands when filled with water)
PRO TIP: To get your Minni-Minni as round as possible, let the vinyl warm up in the sun first to make it more pliable. The heavyweight Minnidip vinyl is stiff out of the box (especially in colder temps) so let it warm up before and during inflation so you can stretch it to make it round.
DETAILS & FEATURES
• Designed with love in Chicago by Minnidip
• Non-toxic 10 Phthalate-Free PVC material
• Does not contain lead or heavy metals
• Compliant with all product safety and children's product regulations: US California Prop 65, The Consumer Product Safety Improvement Act (CPSIA) on Children's Product Safety regulations, the Consumer Product Safety Act (CPSA), ASTM F963-17 and ASTM F2666-16
• Ethically sourced and produced
• Imported
• Heavyweight durable soft-touch vinyl
• Wide air valve for easy inflate and quick deflate. You can even inflate with a hairdryer set to cool or an air mattress pump! See our How-To page for tutorials.
• Drain plug on bottom for easy water release
• Repair patch included

LIMIT ONE MINNIDIP POOL PER ORDER!

TO PREVENT UNAUTHORIZED RESALE AND GIVING EVERYONE A CHANCE TO GO MINNIDIPPING, WE ARE LIMITING ORDERS TO ONE MINNIDIP PER PERSON. PLEASE NOTE, IF YOU ORDER MORE THAN ONE MINNIDIP POOL IN YOUR PURCHASE, YOUR ORDER WILL BE AUTOMATICALLY CANCELLED AND WILL NOT SHIP.
All orders ship from our Chicago-based warehouse within 3 business days unless stated otherwise due to peaks in demand and shipping volume.
Standard ground shipping will arrive within 3-4 days after it ships from our Chicago warehouse. Typically, after it ships, orders shipping to the West Coast will take 4 days to arrive with standard ground shipping; and orders to the East Coast will arrive in 2-3 days.
We cannot guarantee transit times or refund shipping costs should delays beyond our control happen on our shipping carriers' end, as we are unable to be reimbursed by our shipping carriers' for any shipping costs should delays happen.
To view our return policy, please see our Refund Policy page.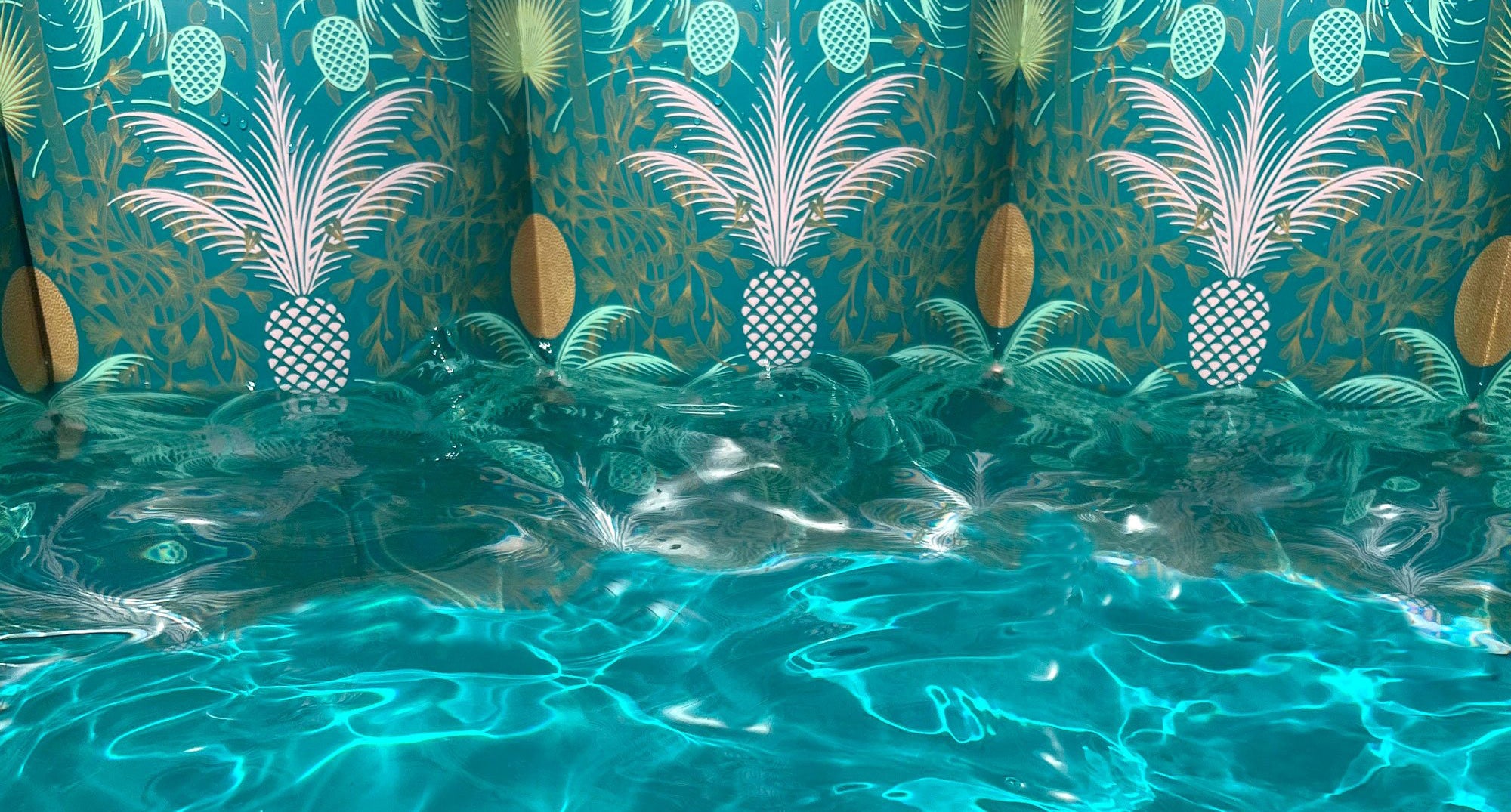 MAKE A SPLASH ANYWHERE
The very first designer inflatable pool and ball pit brand. MINNIDIP™ features festive and colorful, on-trend designs, created for grown-ups as much as kids. No longer will those looking to cool off on hot days have to completely ruin the beauty of stylish outdoor décor with sad blue inflatable pools covered in cartoon fishes and dolphins.